Jessica Hausauer, PhD, Executive Director
Executive Director
 bio coming
Theresa Profant, MS, Coalition Manager - Communications and Operations
Coalition Communications and Operations Manager
Theresa Profant, MS, has a passion for health policy and advocacy related to hospice and palliative care. With more than 15 years of experience in public health, communications, and healthcare operations, she brings a blend of knowledge and expertise to facilitate the sustainability and impact of the Coalition. Prior to joining the Coalition, Theresa was the project manager for the Pediatric End-of-Life Care (PedEOL) Research Group at the University of Tennessee, Knoxville, where she served as the communications and operations lead for the group, which was funded by a National Institutes of Health (NIH) R01 research grant to provide evidence for pediatric concurrent hospice care through the analysis of Centers for Medicare and Medicaid Services (CMS) administrative claims data. She developed and managed the project website, social media, and state level document repository using best practices for online environments including branding, user experience, and accessibility. As a result, she received the Torch Award for innovation and outstanding service from the UTK College of Nursing.
She began her career as a writer for an entrepreneurial development program and later became the corporate communications manager and Women's Affinity Group co-leader at a Fortune 500 company before entering the healthcare industry. Theresa attended the Duke University Fuqua School of Business executive education program earning a certificate in business coaching and received her undergraduate degree from Tennessee Tech University (BS) and Master of Science in Education (MS) from the University of Tennessee. She also attended the University of Utrecht in The Netherlands and the Dagbe Cultural Institute & Arts Centre in Ghana, West Africa.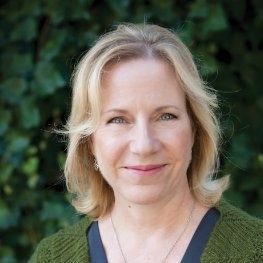 Devon Dabbs, NCHPC Pediatric Division Director
Project Director
An experienced nonprofit leader, Devon Dabbs' strength and expertise are rooted in building effective, sustainable community collaborations for change. She is skilled in the intricacies of nonprofit management, with an emphasis on state and national advocacy, capacity building, communication, team and leadership development, and board governance. Devon is also recognized as gifted public speaker and facilitator
with a talent for establishing consensus among diverse stakeholders.  Devon joined Fio Partners, a Connecticut-based consulting firm specializing in nonprofit management and leadership development, in 2013. In this capacity, Devon works as an organizational development consultant, executive coach and trainer, and has advised and counseled numerous nonprofits on a wide range of issues including
board and staff development, strategic planning, organizational effectiveness, and change management. Devon's clients include Universal Health Care Foundation of Connecticut, LISA Inc., The Connection, Inc., Boys and Girls Clubs of Hartford, StayWell Health Care, The SeriousFun Children's Network, VSA, Inc., Connecticut Community Foundation, and Orchard House Adult Day Center, among others.
Devon is a graduate of Baylor University's Hankamer School of Business.
Prior to moving to Connecticut, Devon co-founded Children's Hospice and Palliative Care Coalition (CHPCC), a nationally-recognized nonprofit in pediatric healthcare reform and the impetus behind several California pediatric healthcare policy initiatives, including the Nick Snow Children's Hospice and Palliative Care Act. Under Devon's leadership as Executive Director, CHPCC garnered numerous
awards, including California Association of Nonprofits "Achievement in Innovation" for the development of creative, successful program strategies, the End of Life Nursing Education Consortium Palliative Care Award for "outstanding leadership, commitment, and advocacy in improving end-of-life and palliative care for children and their families", and the Robert Wood Johnson Foundation "Award of Excellence"
for the Western U.S. for an agency that has best "identified community needs for better care near the end of life, advocated for health system changes to bring about better care and developed and effectively implemented specific projects to do so."
Prior to her work in healthcare reform, Devon was an award-winning documentarian and television marketing executive. Her documentary film credits include Walter Cronkite's four-part series "Victory over Violence," and the Peabody Award-winning CBS documentary "Break the Silence: Kids Against Child Abuse." Devon also coordinated and launched numerous national and international communication campaigns for both network and syndicated programming, including the 50th and 51st annual Emmy Awards. She has spearheaded media campaigns
on behalf of the American Red Cross and the Conrad N. Hilton Foundation. She was instrumental in the launch of the Hilton Foundation's 1st Annual International Humanitarian Conference in conjunction with the $1.5 million Hilton Humanitarian Prize, awarded annually to an organization making extraordinary contributions toward alleviating human suffering anywhere in the world. It was in this capacity, she
has coordinated campaigns on behalf of St. Christopher's Hospice, Doctors without Borders, International Rescue Committee, Heifer International, and more.