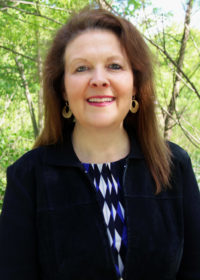 Amy Melnick, MPA, Executive Director
Executive Director
Amy Melnick is the Executive Director of the National Coalition for Hospice and Palliative Care (Coalition). Amy's career has focused on health care policy, legislative and regulatory advocacy, and coalition building with diverse stakeholders. Amy guides the Coalition efforts to better communicate, coordinate and collaborate within the organizations representing the interdisciplinary field of hospice and palliative care.
As the Coalition's first Executive Director, Amy guides the Coalition operations and stakeholder engagement with various health care policy organizations such as Congress, Centers for Medicare and Medicaid Services, National Institute of Health, National Academy of Sciences-Institute of Medicine, National Quality Forum, Patient Centered Outcomes Research Institute, Patient Quality of Life Coalition and the Joint Commission.
Prior to joining the Coalition, Amy was the Vice President, Advocacy, for the Arthritis Foundation in Washington D.C. where she successfully advocated for the creation of a congressionally directed federally funded research program at the Department of Defense for arthritis research. Amy has also represented physicians, scientists, and nurses, while serving as the Vice President for Health Policy at the Heart Rhythm Society. She began her career on Capitol Hill as Committee Staff at the US House of Representatives' Select Committee on Aging where she focused on issues affecting older Americans. Amy attended the London School of Economics and Political Science and received her undergraduate degree from Wellesley College (BA) and her Masters of Public Administration from George Mason University (MPA).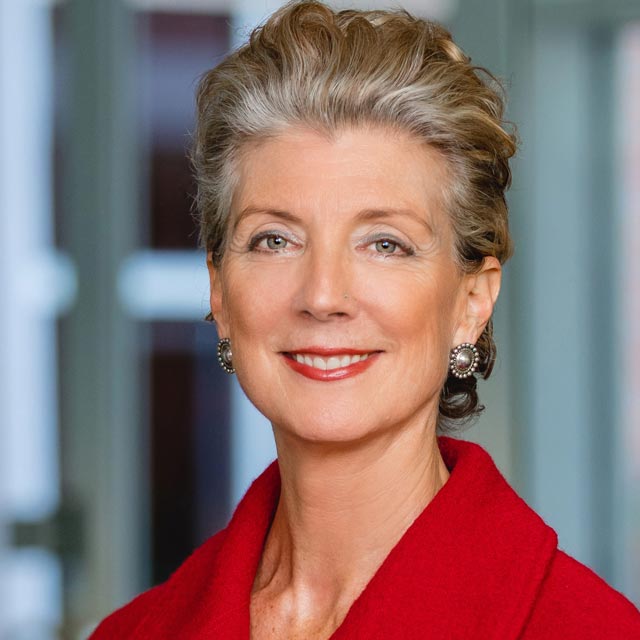 Gwynn B. Sullivan, MSN, Project Director
Project Director
Gwynn Sullivan brings 30+ years of leadership experience developing award-winning national and international initiatives to transform health care delivery.  Most recently, Gwynn was employed by the National Hospice and Palliative Care Organization for over 12 years where her responsibilities as Senior Director included implementing strategic planning and program development of national access initiatives; serving as the national pediatric liaison; creating national outreach and consumer engagement programs; serving as the primary lead for contracts with Department of Veterans Affairs; facilitating development of community partnerships and coalitions; and being a featured speaker at national and international conferences.
In addition to her responsibilities at NHPCO, Gwynn directed the strategic program development/expansion and re-branding of the Foundation for Hospices in Sub-Saharan Africa (FHSSA), now known as Global Partners in Care.  Her role led to NHPCO receiving the American Society of Association Executives 'Power of A' Summit Award (their highest honor) for the We Honor Veterans program, as well as Global Partners in Care receiving the American Society of Association Executives 'Power of A' Gold Award – both in 2015.
Gwynn's recent professional development includes completing the Women's Leadership Experience from Center for Creative Leadership; and Appreciative Inquiry Certificate Program and Appreciative Leadership Development Trainer Certification from the Corporation for Positive Change.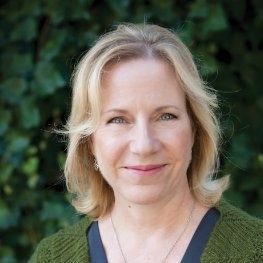 Devon Dabbs, Project Director
Project Director
An experienced nonprofit leader, Devon Dabbs' strength and expertise are rooted in building effective, sustainable community collaborations for change. She is skilled in the intricacies of nonprofit management, with an emphasis on state and national advocacy, capacity building, communication, team and leadership development, and board governance. Devon is also recognized as gifted public speaker and facilitator
with a talent for establishing consensus among diverse stakeholders.  Devon joined Fio Partners, a Connecticut-based consulting firm specializing in nonprofit management and leadership development, in 2013. In this capacity, Devon works as an organizational development consultant, executive coach and trainer, and has advised and counseled numerous nonprofits on a wide range of issues including
board and staff development, strategic planning, organizational effectiveness, and change management. Devon's clients include Universal Health Care Foundation of Connecticut, LISA Inc., The Connection, Inc., Boys and Girls Clubs of Hartford, StayWell Health Care, The SeriousFun Children's Network, VSA, Inc., Connecticut Community Foundation, and Orchard House Adult Day Center, among others.
Devon is a graduate of Baylor University's Hankamer School of Business.
Prior to moving to Connecticut, Devon co-founded Children's Hospice and Palliative Care Coalition (CHPCC), a nationally-recognized nonprofit in pediatric healthcare reform and the impetus behind several California pediatric healthcare policy initiatives, including the Nick Snow Children's Hospice and Palliative Care Act. Under Devon's leadership as Executive Director, CHPCC garnered numerous
awards, including California Association of Nonprofits "Achievement in Innovation" for the development of creative, successful program strategies, the End of Life Nursing Education Consortium Palliative Care Award for "outstanding leadership, commitment, and advocacy in improving end-of-life and palliative care for children and their families", and the Robert Wood Johnson Foundation "Award of Excellence"
for the Western U.S. for an agency that has best "identified community needs for better care near the end of life, advocated for health system changes to bring about better care and developed and effectively implemented specific projects to do so."
Prior to her work in healthcare reform, Devon was an award-winning documentarian and television marketing executive. Her documentary film credits include Walter Cronkite's four-part series "Victory over Violence," and the Peabody Award-winning CBS documentary "Break the Silence: Kids Against Child Abuse." Devon also coordinated and launched numerous national and international communication campaigns for both network and syndicated programming, including the 50th and 51st annual Emmy Awards. She has spearheaded media campaigns
on behalf of the American Red Cross and the Conrad N. Hilton Foundation. She was instrumental in the launch of the Hilton Foundation's 1st Annual International Humanitarian Conference in conjunction with the $1.5 million Hilton Humanitarian Prize, awarded annually to an organization making extraordinary contributions toward alleviating human suffering anywhere in the world. It was in this capacity, she
has coordinated campaigns on behalf of St. Christopher's Hospice, Doctors without Borders, International Rescue Committee, Heifer International, and more.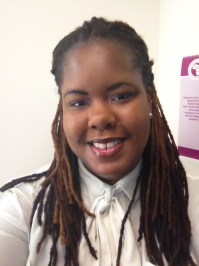 Cozzie M. King, Coalition Manager, Operations and Special Projects
Coalition Manager, Operations and Special Projects
Cozzie M. King has worked for over 10 years as the Manager of Professional Development for NCSEA. Prior to that, Cozzie was the Senior Manager of Access Programs for the National Hospice and Palliative Care Organization and Global Partners in Care. Over her eight years at NHPCO, Cozzie managed access-related programs working to ensure patients and families were aware of and had access to quality hospice and palliative care services on the national and local levels. Cozzie managed NHPCO's Diversity Initiative and the work of the Diversity Advisory Council on their efforts. This work included collaborations with strategic partners, local universities, faith communities, and community engagement activities. Cozzie also managed the Global Partners in Care's African Palliative Care Scholarship Program in partnership with the African Palliative Care Association.
Cozzie continues working with hospice and community organizations, sharing her expertise as a presenter working to help more patients and families understand hospice and palliative care and the importance of advance care planning.
As a member of the American Society on Aging, she participates in the Network on Multicultural Aging Committee and the Student and Emerging Professionals (STEP) Group. Cozzie also volunteers as an Education Ambassador for SAGE's National Resource Center on LGBT Aging, which provides volunteers with resources to educate their communities about LGBT aging issues.