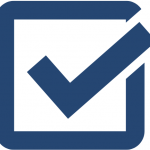 The Members of the National Coalition of Hospice and Palliative Care have worked together over the years on many critical issues – the key underpinning goal of all our work has always been to ensure and improve the quality of hospice and palliative care. That is what brings all organizations within the Coalition together in our relentless quest for quality improvement. Historically, it is why the Coalition first formed; to create the National Consensus Project Clinical Practice Guidelines on Quality Palliative Care. 
Coalition leaders and members were quite alarmed to read late last year in the media that there were some hospices (and some not even actually providing any services whatsoever) committing fraud and endangering patient care. This type of behavior is antithetical to all standards and guidelines within the hospice and palliative care profession and does not represent the majority of hospice professionals, the nurses, physicians, physician assistants, social workers, chaplains, pharmacists, and other members of the inter-disciplinary team who deliver care to patients (and their caregivers) that focuses on quality of life for people who are experiencing a life-limiting illness.
As leaders in the hospice and palliative care field, it is important for our Coalition to speak up and speak out.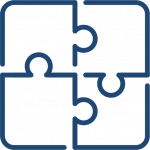 Coalition Recommendations Over recent years the Coalition convened its members and worked together to make several specific and significant recommendations to the Centers for Medicare & Medicaid Services (CMS) to improve the hospice program's ability to improve program integrity and combat fraud and abuse. Many of these recommendations have been adopted by CMS or are in the process of being implemented. This includes a convening of a Technical Expert Panel to provide input on establishment of a Special Focus Program to conduct oversight of hospices with records of poor performance on health and safety standards. We urge CMS to continue implementing the recommendations we have submitted as quickly as possible.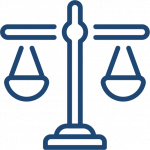 Congressional Interest In mid-December, Rep. Blumenauer (D-OR) convened a Congressional Roundtable with key organizational stakeholders during which he requested feedback and ideas to improve the integrity of the hospice program and better serve patients and families at the end of life. We know that there are several other Members of Congress with an interest in ensuring that hospices closely adhere to regulatory requirements and provide the highest possible quality of care. The Coalition has pledged to work together with Congress and other policy makers to develop consensus recommendations that will improve hospice care without increasing the regulatory burden on those hospices that continue to provide good quality care within the appropriate parameters of the program.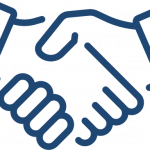 Our Commitment: With our shared commitment to improve the care of patients and families at possibly the most vulnerable time in their lives, the Coalition Advocacy Workgroup has made concerted efforts by meeting weekly over the past several months to share ideas and strengthen recommendations to Congress and CMS that focus on eliminating egregious behavior and ensuring access to high-quality care is available.
Further Recommendations
Short Term: There are several proposals that have already been shared with CMS that could be implemented immediately to address the issue of "phantom" or "phony" hospices such as:
Impose a moratorium on certification of new hospices in the states and localities that are experiencing rapid and unwarranted growth. (Current growth activity is most prevalent in AZ, CA, NV, and TX).
Increase scrutiny of instances where multiple hospices co-locate at a single address and/or multiple hospices operate under the direction of a single administrator. These hospices should be given careful review relative to licensure and certification.
Increase frequency of surveys for new hospice providers and survey oversight to ensure hospices have the capacity to deliver all levels of care ((Routine Home Care, Continuous Home Care, Inpatient Respite Care, General Inpatient Care)
Prohibit "virtual" certification of any new hospices by accrediting organizations
Longer Term Recommendations: Ensure hospices and their providers who are striving to provide quality care have the qualifications, tools, resources, and opportunities to provide the highest quality care.
Billing patterns: Enforce current CMS and accrediting bodies' rules and regulations that impose civil penalties for inappropriate billing or other infractions.
Inappropriate Marketing of Hospice to Ineligible Patients As identified in various media reports, inappropriate and misleading marketing of hospice services has misled some ineligible patients and their families. These reports are distressing, especially as we know that the vast majority of those entering hospice do so in the last 2 ½ weeks of life, and this number has not changed much over time. In fact, the average Length of Stay (LOS) for Medicare patients enrolled in hospice in 2020 was 97.0 days; the largest increase in the previous five years. The median length of stay (MLOS) was 18 days which has been consistent over the previous five years.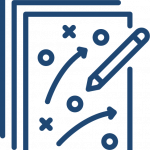 Consumer Education and Quality Measurement Enhance the Hospice Care Compare this tool to provide more meaningful and transparent information that can impact decisions being made by patients and families.
We firmly believe that most hospices and hospice professionals are striving to provide the highest quality care to the patients and families they serve.
However, the Coalition recognizes that more can be done by hospices and regulatory bodies to provide oversight and assurances to the public that all hospices are held to the highest standards we would expect and want for our own family members.
These egregious and unethical behaviors that have been identified are unacceptable.
We pledge to work with all policy makers to seek solutions that improve the quality of hospice care and strengthen program integrity without adding to the regulatory burden of programs already providing excellent care.
If you want to engage with the Coalition and have any comments or feedback on this issue, please share them with us here: info@nationalcoalitionhpc.org.