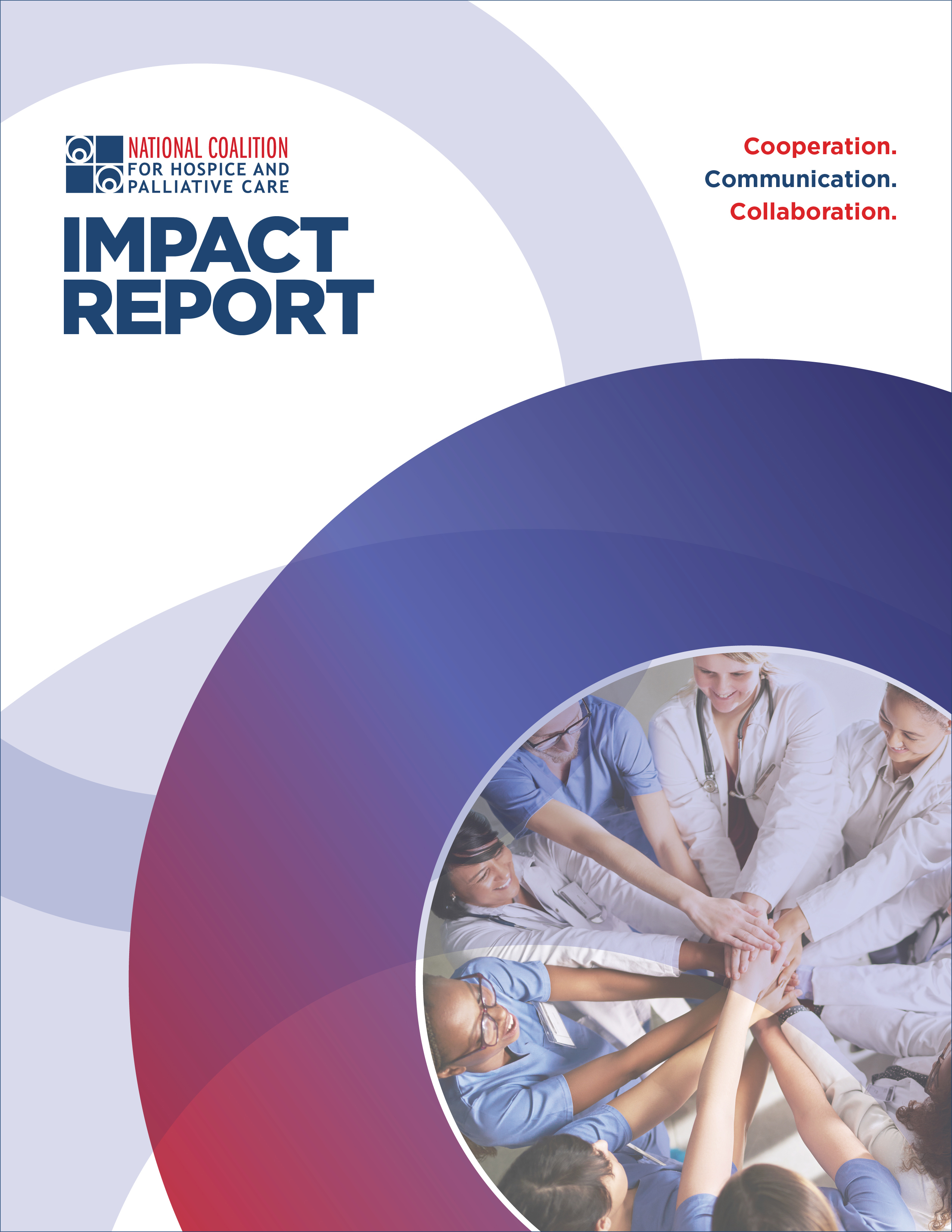 Feb. 8, 2022. The National Coalition for Hospice and Palliative Care released a new Impact Report showcasing the collaborative and positive effect of how 13 member organizations are working together to improve serious illness care.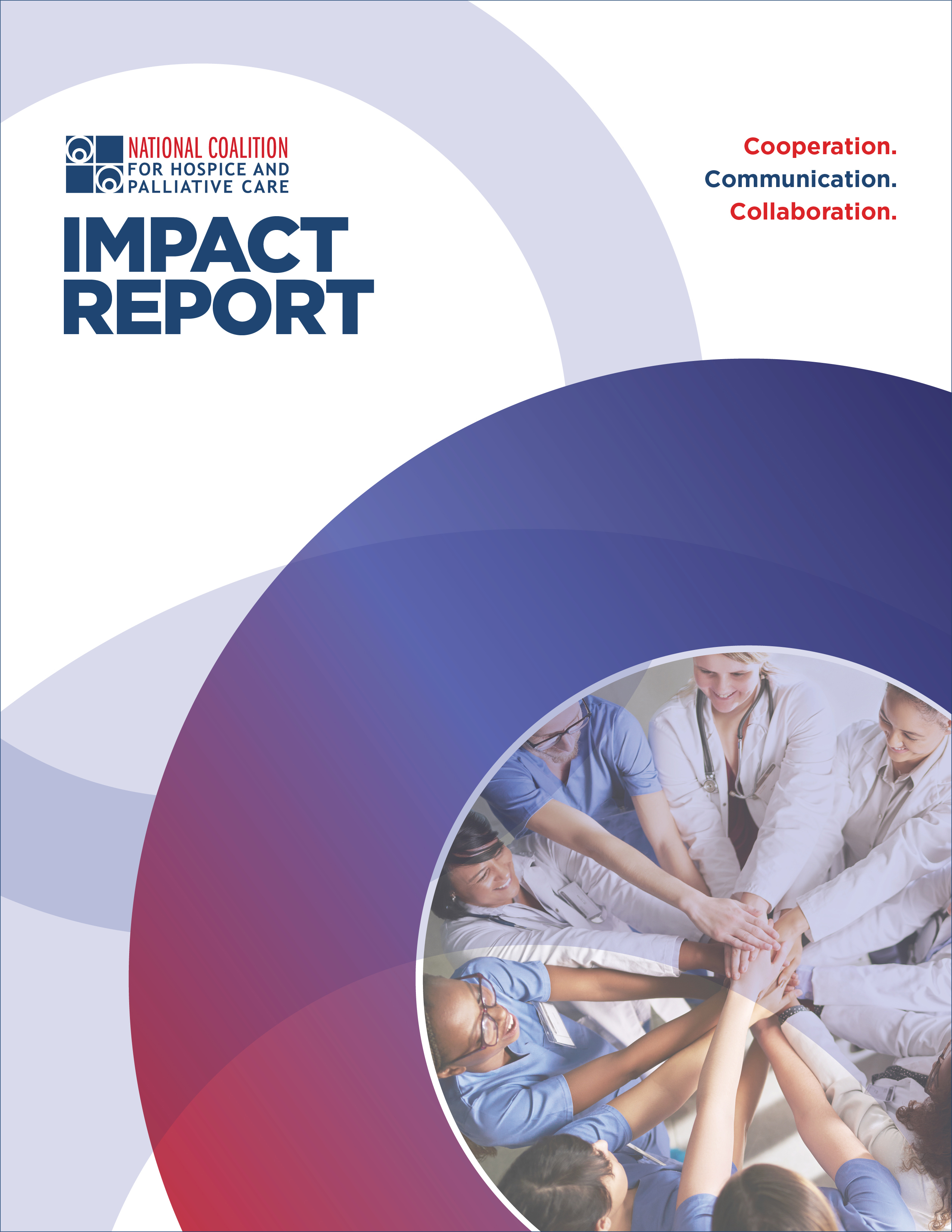 The Report specifically provides an overview of activities and accomplishments this past year that includes the Coalition's new strategic plan, advocacy efforts to national policy makers, new Equity and Inclusion workgroup, Palliative Care Measures Project completion, and work of the National Pediatric Palliative Care Task Force. Impact Report .
The mission of the Coalition is to improve the care of people with serious or life-limiting illnesses by convening the field, advocating for equitable policies and improved health outcomes, establishing best practices, and sharing resources.
To stay updated on the Coalition's activities, follow us @Coalitionhpc on Twitter and subscribe to our Coalition Edition to receive bi-monthly updates.