Workforce
Develop an interdisciplinary workforce assessment and strategy to Workforce ensure access
Palliative Care and Hospice Education and Training Act (PCHETA)
PCHETA, H.R. 647 and S. 2080, is legislation developed by AAHPM that would expand opportunities for interdisciplinary education and training in palliative care, inform patients and health professionals about the benefits of palliative care and the services available to support patients with serious or life-threatening illness, and direct funding toward palliative care research to strengthen clinical practice and health care delivery. Review a bill summary.
Call to Action: Coalition continues to advocate for PCHETA and encourages everyone to contact your lawmakers in Congress today! Ask them to cosponsor PCHETA and to urge congressional leaders to advance the bill.  
Both  AAHPM's Legislative Action Center  and NHPCO's Hospice Action Network Legislative Action Center can be used by the public to easily look up your members of Congress and send a personalized e-mail or tweet by utilizing customized messaging based on the status of their support.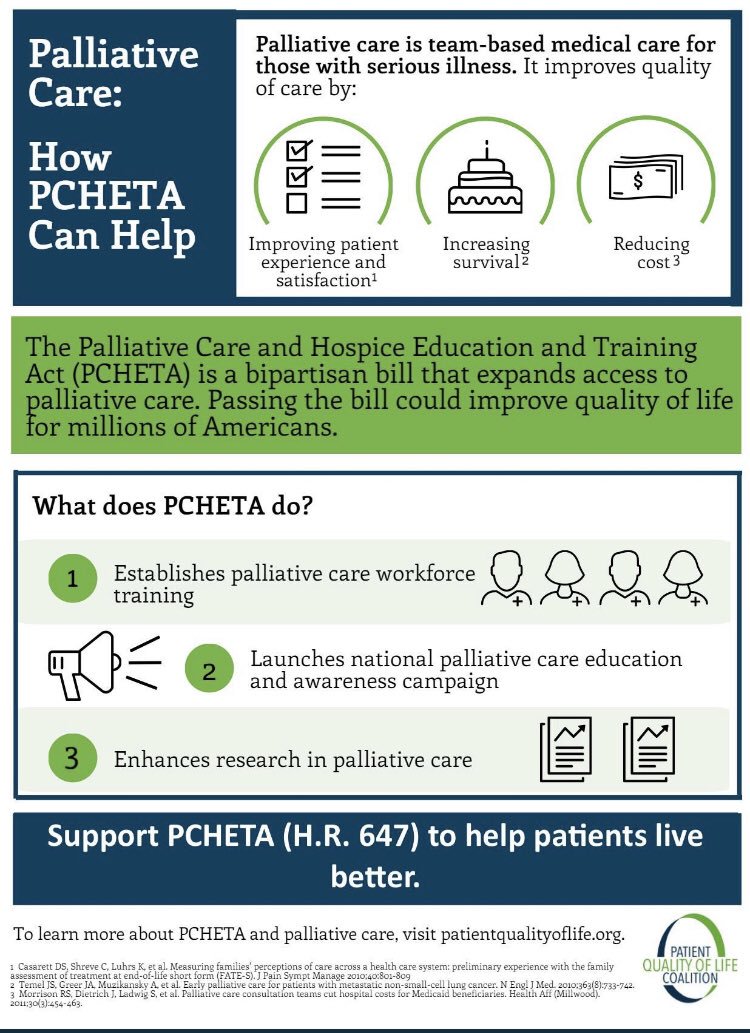 1921: Provider Training in Palliative Care Act
 Senators Rosen (D-NV) and Murkowski's (R-AK) introduced this legislation that will add "Palliative Care" to the National Health Service Corps eligibility. If passed, access to hospice and palliative care professionals in rural and underserved areas across the country will be improved. 
Coalition Endorses New Legislation

 S. 1921 

to Improve Access to Hospice and Palliative Care  
The Coalition urges all organizations to advocate for this legislation!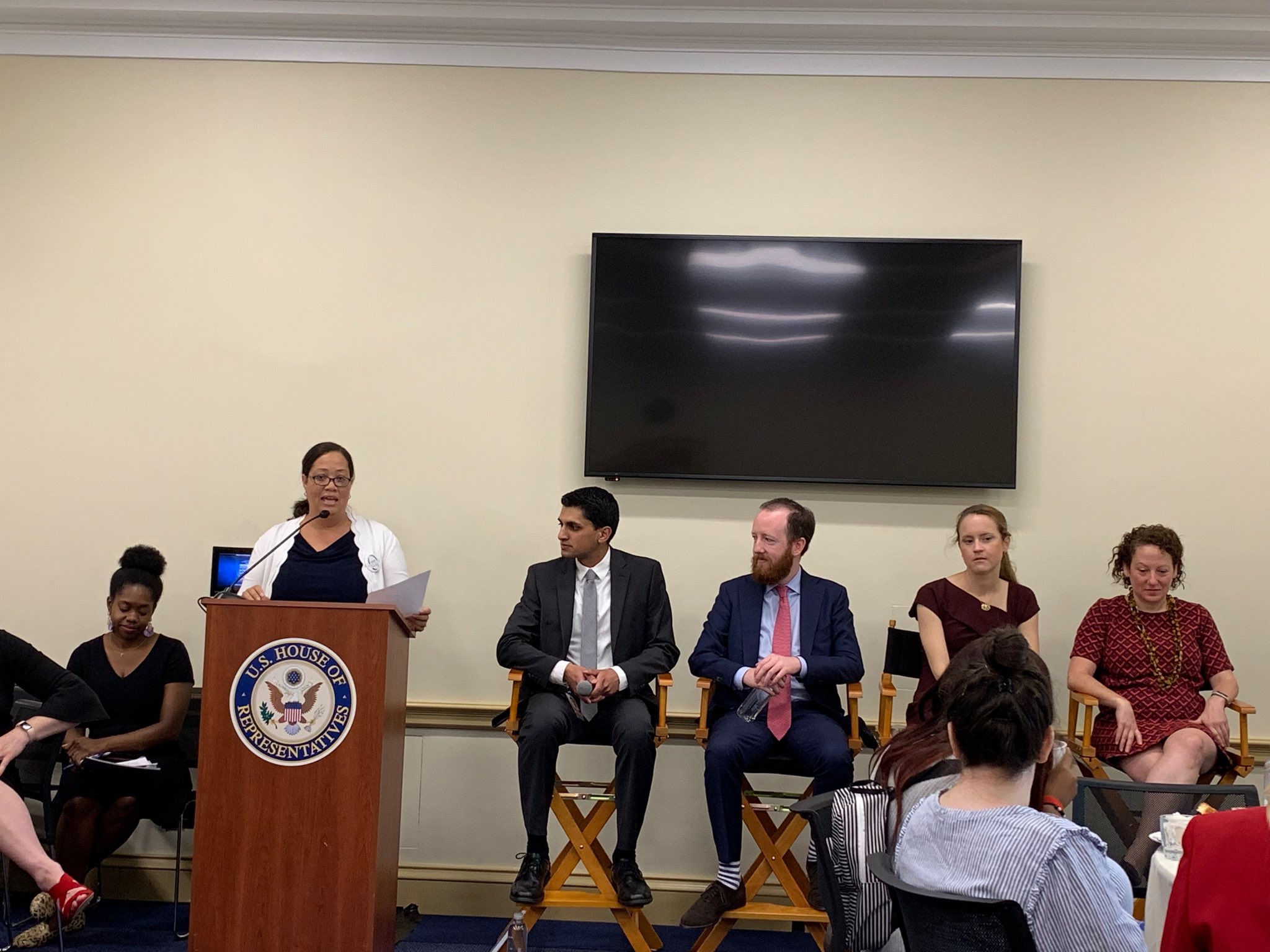 The Roundtable on Quality Care for People with Serious Illness
The Roundtable on Quality Care for People with Serious Illness, launched in mid-2016, works to foster an ongoing dialogue about critical policy and research issues to accelerate and sustain progress in care for people of all ages with serious illness. Inspired by previous work at the Academies, including the 2014 Institute of Medicine report Dying in America: Improving Quality and Honoring Individual Preferences Near the End of Life, the Roundtable convenes key stakeholders to focus on five priority areas:
Building the Workforce We Need to Care for People with Serious Illness: A Workshop
On November 7, 2019, The National Academies of Sciences, Engineering and Medicine's Roundtable on Quality Care for People with Serious Illness hosted a public workshop, Building the Workforce We Need to Care for People with Serious Illness. The workshop examined the workforce to care for people with serious illness, including physicians, nurses, social workers, chaplains, community-based workers, and home health care workers. Workshop speakers explored challenges and opportunities related to educating, training, and retaining the serious illness care workforce. The workshop also focused on preparing and deploying interprofessional teams to care for people of all ages and all stages of serious illness. Planning Committee included Coalition members, Amy Melnick, Tracey Schroepfer, Denise Hess and Joe Rotella.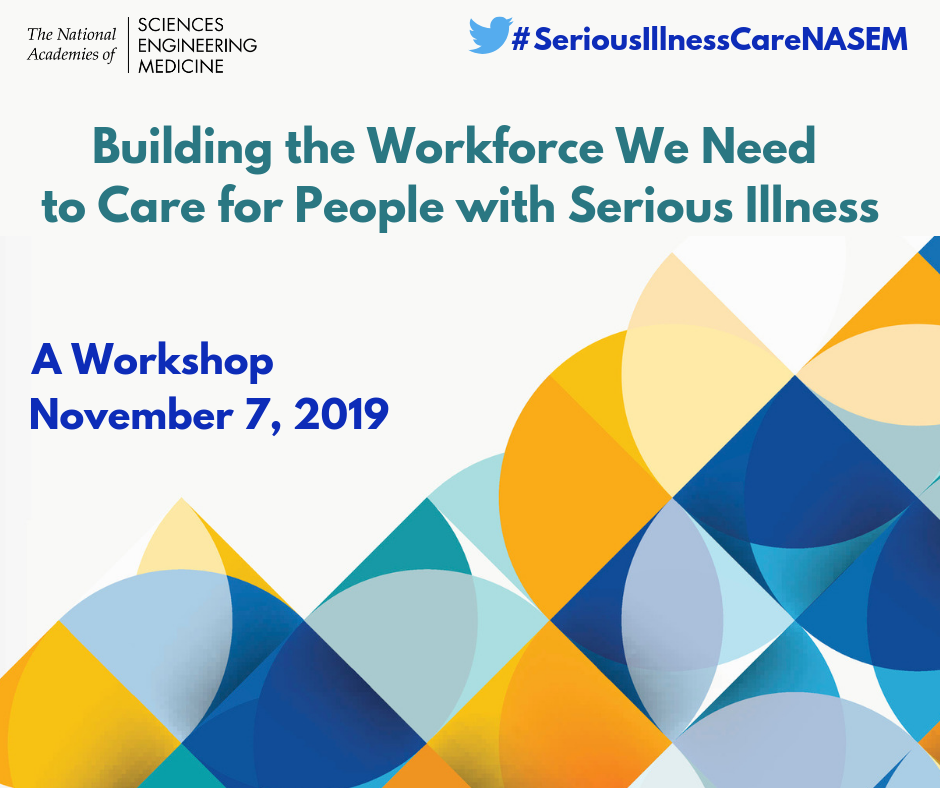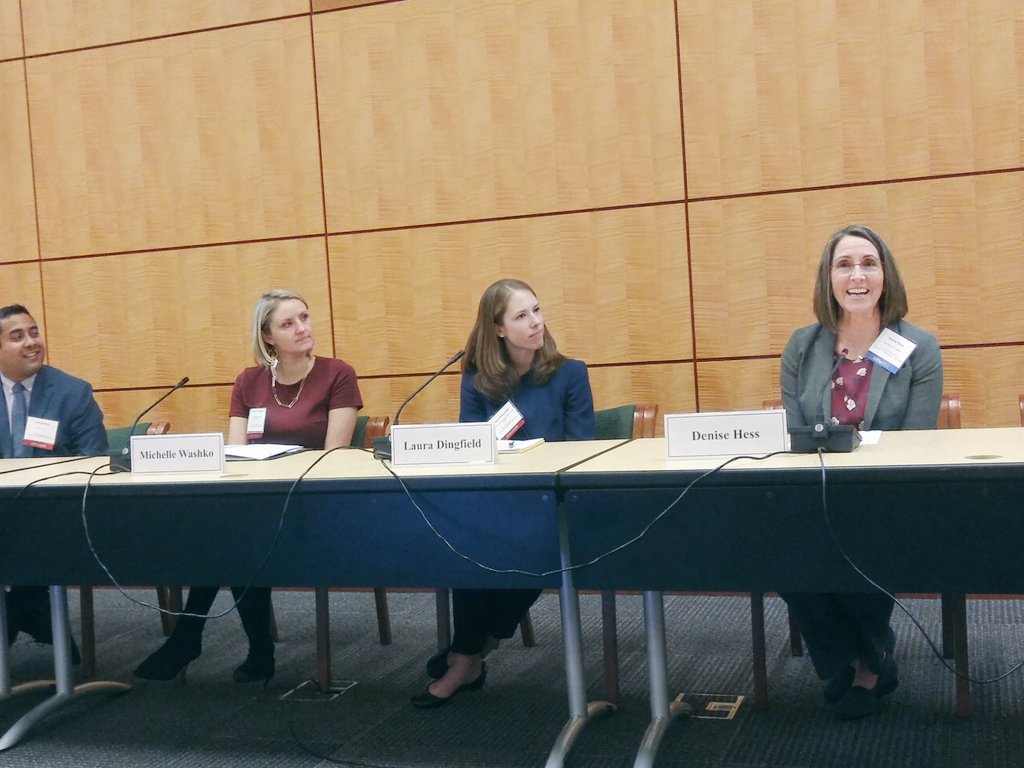 Denise Hess representing APC and SCC explains what chaplains do on the IDT team. In both palliative care and geriatrics, the call to action is to hire board certified chaplains for your teams.