Last month, I had the honor of testifying in front of the House Committee on Ways and Means during its hearing on Caring for Aging Americans. As President and CEO of NHPCO, I was proud to represent the hospice and palliative care community among several other distinguished panel members who spoke on many aspects of aging and the challenges of serious illness facing many Americans.
The hearing was another opportunity to raise awareness of the value of hospice and palliative care with policymakers. Specifically, I urged Congress to advance the Rural Access to Hospice Act (S. 1190/H.R. 2594), as well thanking the House of Representatives for recent passage of HR. 647, the Palliative Care and Hospice Education and Training Act (PCHETA).  Hospice and palliative care supporters and grassroots advocates across the country have worked to advance PCHETA legislation – and continue to do so with the Rural Access to Hospice Act and passage of PCHETA in the Senate. My testimony only amplified what thousands and thousands of advocates have called for.
Additionally, I shared a personal story about my Aunt Ruby, and how limitations in access to the interdisciplinary person-centered services that hospice provides has made her aging experience disjointed and less than satisfactory. Even though she qualifies for hospice care, Aunt Ruby is not ready to stop other medical interventions that she must forgo to access hospice under Medicare.  This is a very personal decision – and it is hers to make.  Yet, I know her quality of life would improve if she had access to the person-centered care that hospice is skilled at providing.  Her primary care system is 911, and her primary caregiver is "Alexa".  We can do better as a country.  Part of that involves updating the hospice benefit, and part involves creating a real community-based palliative care benefit.
Those of us in the Coalition and the field know the constraints that limit the current Medicare hospice benefit. We know that the hospice model of care can lower healthcare spending while preventing patients from unnecessary hospitalizations and non-productive medical treatments. We also know that hospice requires people to forgo curative care and that there is no standard community-based palliative care benefit.  We look forward to working with the Coalition and others to explore ways to remove barriers to access that was structurally built into the Medicare hospice benefit legislation passed by Congress in 1982. We must expand access to person-centered, interdisciplinary care.
As a guest of Congress, I applauded the Ways and Means Committee for bringing attention to a critical and pressing issue impacting aging Americans and our healthcare system more broadly. I thanked committee members and other leaders in Congress who have championed solutions important to the hospice and palliative care provider community.
Going forward, NHPCO will continue working with lawmakers to support the Medicare hospice benefit and the patients it serves – and work towards solutions that will ensure all Americans who might benefit from person- and family-centered care will have appropriate and timely access to these services.
For those who are interested in tracking advocacy efforts regarding hospice and palliative care, I invite you to visit the Hospice Action Network – click on the "Take Action" link and register with the HAN Legislative Action Center to receive emails sharing relevant news and calls to action.
Contributor: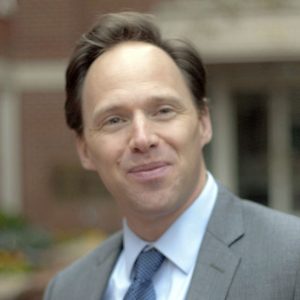 Edo Banach, JD, President and CEO National Hospice and Palliative Care Organization Alexandria, VA