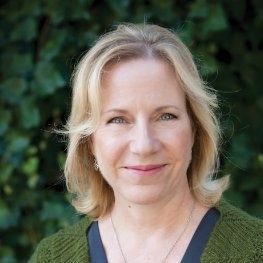 The National Coalition for Hospice and Palliative Care is pleased to announce the selection of Devon Dabbs as the Project Director for the new Pediatric Palliative Care Task Force, a recent initiative of the Coalition generously supported by the Cameron and Hayden Lord Foundation. The goal of the Task Force is to improve national alignment and coordinate the diverse pediatrics activities of Coalition member organizations and others that can lead to improved access to high-quality palliative care for the children and families who need it. Members of the Task Force will be appointed by Coalition Member organizations and others to serve later this summer.
"Devon Dabbs is an experienced nonprofit leader, with expertise in building effective, sustainable collaborations for change. She is skilled in the intricacies of nonprofit management, capacity building, communication, team and leadership development, and organizational governance", Amy Melnick, Executive Director noted, additionally "her years leading the Children's Hospice and Palliative Care Coalition in California has demonstrated her ability to work with a diverse set of stakeholders and establishing consensus to achieve specific results which will be a wonderful asset working with this new Task Force".
Devon is a skilled consultant and project manager, most recently working for several years at a Connecticut-based consulting firm, Fio Partners, specializing in nonprofit management and leadership development. Previously, Devon co-founded the Children's Hospice and Palliative Care Coalition (CHPCC), a nonprofit, pediatric palliative care organization which led several California pediatric policy initiatives, including the passage of legislation to increase access to pediatric palliative care state-wide.
Under Devon's leadership as Executive Director, CHPCC garnered numerous awards, including California Association of Nonprofits "Achievement in Innovation" for the development of creative, successful program strategies, the End of Life Nursing Education Consortium (ELNEC) Palliative Care Award for "outstanding leadership, commitment, and advocacy in improving end-of-life and palliative care for children and their families", and the Robert Wood Johnson Foundation "Award of Excellence" for the Western U.S. for an agency that has best "advocated for health system changes to bring about better care and developed and effectively implemented specific projects to do so."
The Coalition is grateful to the Center to Advance Palliative Care for their leadership and stewardship of a steering committee of pediatric palliative care leaders previously convened to identify strategic solutions to major access barriers nationally. Using a consensus-driven process, the committee discussed the impact and feasibility of potential interventions to grow and strengthen the field. One of the outcomes of this process was the creation and funding of this new national Task Force.
The Coalition welcomes Devon to the Coalition team on June 1. Future news and information related to the Task Force will be posted here. To contact the Task Force, please email peds@nationalcoalitionhpc.org.