I'd like to acknowledge the incredible work of the entire health care system during this time of uncertainty and fear. Clinicians across all specialties and disciplines are working tirelessly on the frontlines to save the lives of their patients, being utilized in ways that may be new to them – all while covered in any available PPE for their own safety, and that of their loved ones. They are the true heroes, and we could not face this COVID-19 pandemic without each and every one of them.
CAPC recently released a statement, addressing palliative care clinicians during this crisis. Our goal was to let them know that their expertise in skilled communication and symptom management, used regularly at the bedside, is essential for supporting patients that are currently seriously ill with COVID-19. Their enhanced skills will help mitigate suffering during this pandemic, not only for our patient population that is incredibly vulnerable for uncertain outcomes, but also for the majority of people who will survive the disease.
These symptom management and communication skills (e.g., listening, helping people know what to expect, compassionate support for priority-setting), and a calm presence, are ones that all clinicians, no matter their specialty or discipline, need during the pandemic – in order to support their patients, families, and each other. Given the limited resources of palliative care teams, we're calling on all clinicians across the health care system to fill a critical need. That is, assuring relief from symptom distress and communicating in a kind and compassionate manner – it is everyone's job. Therefore, we call upon all clinicians to enhance and deploy the skills necessary for assuring meticulous attention to symptom distress and skilled communication – to help the largest number of patients in need.
Here are some of the themes and concerns reported by colleagues in the field, which were recently submitted to CAPC during a virtual event:
Catching the virus – What can we do to help minimize our personal risk from the virus, and protect our families? What are other teams doing?
Burnout – In New York City and other hotspots at the front edge of the curve in this pandemic, colleagues are working 16-18 hours a day. How can we spell each other so we can stay in this for the long haul?
Meeting patient needs – How can we help address the needs of patients that are being refused admission to ICUs, hospitals, and other institutions due to lack of capacity or PPE?
Providing high-level support – How can we ensure effective symptom management, communication, and coordination of care for patients in the hospital – as well as those at home or in nursing homes?
Meeting increased demand – Due to the increased demand for palliative care during this crisis, the shortage of PPE, and visitation restrictions, how can we best meet the needs of as many of our patients, their families, and our colleagues as possible?
The list goes on, and it's important to note that all of these questions are valid; the last one has been asked over and over again. Palliative care teams want to help, but there are only so many patients that our already understaffed teams can see. This is why we must consider palliative care specialists as a scarce resource – just like ventilators – and think carefully about how we are deploying ourselves in order to provide urgently needed palliative care to the greatest possible number of people. This is why it is so important to encourage colleagues in other specialties to develop and deploy skills in symptom management and skilled communication. And this is why specialty palliative care teams should serve as back up and consultants when first line efforts to manage symptoms or convey serious news don't work, when our colleagues are the ones who need our support, and when traumatized patients and families need a listening ear and a kind voice.
Our Commitment
In order to help meet this need, CAPC has made all COVID-19 resources free and accessible for all – including courses and additional tools, and are updating them regularly. Here's what we have been working on in an effort to quickly respond to the crisis:
CAPC COVID-19 Response Resources, is a new toolkit that covers important topics for palliative care teams and any clinicians caring for patients living with serious illness, covering crisis communication and symptom management protocols for all clinicians, and guidance to help palliative care teams keep calm amidst high levels of volume and stress during a crisis.
As the crisis is evolving, new resources will be added to the toolkit on an ongoing basis. One of the newest additions is a customized learning pathway for clinicians of all disciplines caring for patients in the context of COVID-19.  
Additionally, we're inspired every day by other members of the National Hospice and Palliative Care Coalition, who are developing incredible free resources to provide guidance for our field, such as SWHPN's Open Discussion around COVID-19, a safe space for daily discussions for social workers and others in our community. All of the organizations in the Coalition are making significant contributions to help alleviate the suffering of patients, families, and our fellow clinicians.  
On April 2, I participated in the Coalition Town Hall which brought together many of my colleagues from our interdisciplinary field to describe how all of our national Coalition leaders are addressing the current impact of the pandemic on hospice and palliative care providers and what may lie ahead for the nation. The Town Hall recording can be accessed here. The Coalition will be hosting another Town Hall focused on a COVID-19 pandemic topic and we hope you can attend.  To stay informed, join the Coalition Edition mailing list.
---
Contributor: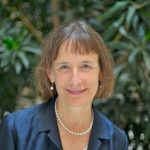 Diane E. Meier, MD, FACP, FAAHPM
Director, CAPC and Board President, NCHPC (The Coalition)
@DianeEMeier