The COVID-19 crisis continues to be a challenge for all disciplines in hospice and palliative care and chaplaincy is no exception. These issues have posed significant challenges to the practice of professional health care chaplaincy including much less opportunity for physical contact with patients, shortages of personal protective equipment, visitor restrictions, safety for both patients and providers and heightened danger of burnout even beyond the dangers already present.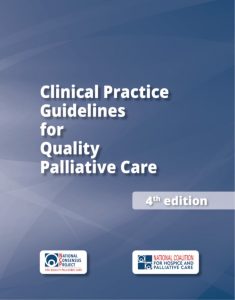 In the midst of all of this change, we can be tempted to lose sight of the fact that much about the delivery of spiritual care, like much of palliative care, remains unchanged. Professional chaplains are still the spiritual care professionals on the team charged with addressing spiritual, religious and emotional issues with patients, families and staff.  Being present in some deep way and forming healing relationships and sacred spaces is still at the heart of what we do.  The Clinical Practice Guidelines for Quality Palliative Care, 4th edition (NCP Guidelines) has shown its staying power by still being relevant even in this pandemic. The NCP Guidelines create a blueprint for excellence by establishing a comprehensive foundation for gold-standard palliative care for all people living with serious illness, regardless of their diagnosis, prognosis, age or setting.
Dr. Dan Sulmasy, respected physician, epidemiologist and ethicist recently said on a webinar that we do not need to invent new ethics for this crisis as many seem to suggest. We need to, instead, hold close the ethical principles and values that have guided out practice for decades. Respect for the worth of every human being regardless of age, race, or disability is still and will remain central. This may mean that not everyone gets the most aggressive treatment. It may mean that some treatment is futile and therefore disrespectful.
Although the "what" and the "why" of what professional chaplains do has not changed, the "how" has changed dramatically. Some chaplains are well prepared for these changes and many others have risen to the challenge. However, the stresses of this crisis have exposed some gaps in the support and training of spiritual care providers in the field. We have been aggressive in reaching out to our colleagues on the front lines to elicit what they think they need in terms of continued training and support for themselves, their clinical team members and their patients and families.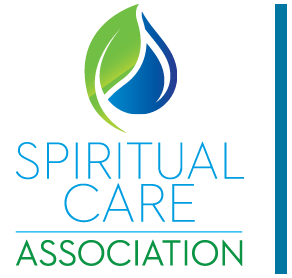 Chaplains clearly said they needed emotional and spiritual support for themselves and those they interact with. The Spiritual Care Association (SCA) responded by quickly creating a new website, Time for Compassion that includes resources, meditations for quick support and access to our long-standing Chat with a Chaplain program which allows anyone who calls the ability to talk to a board-certified chaplain. The service is staffed by 100 volunteer board-certified chaplains and has been used by a number of chaplains as a way to offer added support to their medical colleagues.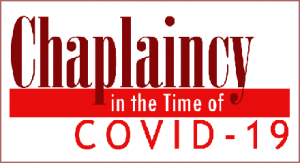 HCCN also heard that chaplains wanted and needed more training around disaster response but it had to be highly accessible and able to be consumed in small doses. We responded by producing a very shortened and complementary version of our Chaplaincy in the Time of COVID-19. Several years ago, HCCN partnered with the federal Substance Abuse and Mental Health Administration (SAMSA) to create a manual adapting Psychological First Aid (PFA) for community religious professionals. PFA is considered best practice for intervening with those who have experienced a disaster or other traumatic event. We have now made this manual again available for free on the SCA website.
Finally, our clinical leadership is very active responding to concerns from chaplains in the field and reaching out to some of our members, especially those in "hot spot" situations to offer them our support and consultation, as well as meeting with leaders in related disciplines to present a coordinated response to legislative and regulatory changes that impact our practice. One of those issues is sometimes declaring chaplains and social workers "non-essential" staff which would exclude them from much access to patients and maybe access to the health care sites. Our colleagues have been steadfast with us in rebutting these initiatives.  We are thankful for the NCP Guidelines for support in this effort as well as recent remarks during a Coalition Town Hall by colleagues such as Joe Rotella, MD, AAHPM Chief Medical Officer, who remind us that, "there are no non-essential members of hospice and palliative care teams."
Amid all the challenges, we see many opportunities in this crisis to emphasize and grow spiritual care. The plethora of articles on chaplaincy in the public media have given chaplaincy many opportunities to showcase our contributions. The crisis has fast tracked changes that were already in progress such as the rising use of spiritual care by telephone and video. Chaplains report to us that many institutions that have been resistant to chaplaincy use of remote technology are now actively encouraging it and funding the equipment necessary to do it. 
We applaud our chaplain colleagues and all the hospice and palliative care colleagues on the front lines who continue to demonstrate their commitment, training, emotional and spiritual stamina. Being headquartered in NYC, HCCN was integrally involved in the response to 9/11 literally from the first moments. We know the short term and long term stresses and issues that this crisis will leave in its wake. While we respond to the immediate needs of the short term we are already planning to respond to the issues we know are coming long term. These would include even further increased use of telemedicine and with it the imagining of spiritual care in the context of not being able to be physically present or touch the patient, the increasing burnout and moral distress that we expect to linger for years, and the long term impact on our faith communities and its leaders. We are already beginning to investigate with thought leaders in the spiritual care space what responses to these challenges might look like.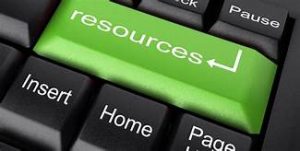 In all of this, we continue to appreciate the communication, collaboration and support of the National Coalition for Hospice and Palliative Care (Coalition) and its members. The Coalition has created a COVID-19 Resources webpage, a one-stop shop, of resources that have been created by HCCN and other Coalition organizations to provide guidance to our individual members and others in the hospice and palliative care field.
Also, the Coalition hosted a Town Hall recently which brought together many of our colleagues from our interdisciplinary field to describe how all of our national Coalition leaders are addressing the current impact of the pandemic on hospice and palliative care providers and what may lie ahead for the nation.
For chaplains and any other professionals in the hospice and palliative care field, we encourage you to stay informed about issues that impact the interdisciplinary field by subscribing to the Coalition Edition (Coalition's bimonthly e-newsletter).
This crisis gives chaplains the opportunity to operate at the absolute top of our scope of practice but we dare not forget that part of that scope is good care for ourselves as well as our colleagues and those for whom we care.
Rev. Eric J. Hall, DTh, APBCC
President and Chief Executive Officer
HealthCare Chaplaincy Network and Spiritual Care Association
@MeaningComfort
Rev. George F. Handzo, APBCC, CSSBB
Director, Health Services Research & Quality
HealthCare Chaplaincy Network 
@GeorgeHandzo