In my long career working in advocacy and Coalitions, I often have had to communicate the harsh realities to health care providers that advocacy is a long marathon – it is not a sprint. Data and evidence can be stellar; however, policy change takes time. Advocacy impact and effectiveness is hard to measure however, with patience and perseverance, clarity emerges.
On October 20th, the Center for Medicare and Medicaid Services (CMS) released a White Paper on CMS Innovation Center's Strategy: Driving Health System Transformation – A Strategy for the CMS Innovation Center's Second Decade.
I encourage all of you to read through this new vision for the nation's largest payer of medical services – and I would say the largest influencer in all of health care. The new vision for the CMS Innovation Center is  A health care system that achieves equitable outcomes through high quality, affordable, person-centered care. Sound familiar? This is where palliative care champions have played a role over time and now palliative care is considered a key strategy in CMS's future plans.
The CMS Innovation Center has "taken stock of lessons learned from its first decade and 50+ models and is charting a path for the next ten years of value-based care."
The result is a "strategy refresh" that will focus on equity in everything CMS does, pay for health care based on value to the patient instead of the volume of services provided, and deliver person-centered care that meets people where they are.
What are two key innovations and goals highlighted in this new vision to integrate whole person care?
First, CMS states an interest in integrating individuals' clinical needs across providers and settings, as well as addressing their social needs: "Areas that can be explored for greater integration with primary care include behavioral health, palliative care, and care for beneficiaries with complex needs and serious illness, where there is significant opportunity to improve care and outcomes while reducing overall costs."
Next is to "Develop and test models or care delivery innovations across models that address gaps in care, such as behavioral health, social determinants of health, and palliative care." The inclusion of palliative care in CMS's vision for the next decade is no accident and represents years of education and advocacy by the Coalition, our members, and other organizations and experts in the field.

Advocacy works….keep at it and give it time.
For more information and inspiration, read:
On behalf of our Coalition team, I want to express my gratitude to all of you who have worked for years to help educate and inform policy makers about the benefits of hospice and palliative care and to all of you for working to improve the care of people with serious illness each and every day.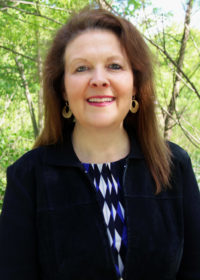 Amy Melnick, MPA
Executive Director
National Coalition for Hospice and Palliative Care