Social workers in the fields of palliative, hospice, and end-of-life care have experienced tremendous growth in their work thanks in large part to Social Work in Hospice and Palliative Care Network (SWHPN), the only national membership association dedicated to amplifying the voice of the psychosocial clinician working on interprofessional teams across a variety of settings.
In 2019, we saw the establishment of the first evidence-based exam for specialty certification in the field, the Advanced Palliative and Hospice Social Worker – Certified (APHSW-C). Led by Barbara Head, PhD, and a committee of hospice and palliative social work experts, the certification was developed following the results from a nationwide hospice and palliative care social work job analysis. The certification has been embraced by clinicians from hospices and palliative care programs throughout the country, and over 400 social workers became certified this year. Though SWHPN does not administer the program or the exam, it provides important communications support and webinars that review topics covered on the exam.
Other notable areas of growth for SWHPN this year:
•
  The 7th Annual General Assembly was held in Orlando, where SWHPN hosted over 75 speakers and 300 attendees from 30  states. The conference grows more popular each year, and we're gearing up for #SWHPN20 and #HAPC20 in March 2020!
•
  The Journal of Social Work in End-of-Life and Palliative Care, edited by SWHPN Board Member Ellen Csikai, PhD, is fully accessible to all SWHPN members for their professional development. The Journal has and continues to explore issues crucial to caring for seriously and terminally ill patients and their families, and includes current research, articles, and features on the "state of the art" of social work practice, including interventions, practice innovations, practice evaluations, end-of-life decision-making, grief and bereavement, and ethical and moral issues.
•
  SWHPN was recently approved as a provider for social work continuing education by the Association of Social Work Boards (ASWB), through the Approved Continuing Education (ACE) program. This approval allowed SWHPN to recently launch an online Professional Development Center for social workers (regardless of their membership status with SWHPN), so they can learn from experts in the field while earning continuing education hours. Fifty states and provinces accept ACE approval for continuing education. (Check out my free course – not for CE credit – on how palliative care clinicians can use social media to find resources and connect to each other!)
•
  SWHPN also developed a robust Mentorship Program available to members, which connects more experienced social work clinicians and leaders with those just starting out in the field. Through monthly virtual calls and emails, we are helping advance opportunities for professional advancement, from intervening with moral distress, to gathering tips to improve the ever-elusive work-life balance.
•
  Finally, SWHPN completed a nationwide search for its first Executive Director to lead and continue this growth. Jessica Strong, a long-time SWHPN staff member, was appointed to serve as our interim ED.
Looking Behind & Ahead
When I first found SWHPN online, I felt like I had stumbled across a gold mine. I was finally able to connect with others in our field who "speak" hospice and palliative care; I knew I found people who would truly help me learn all there was to know about hospice and palliative social work. They've supported me and one another as we work to provide the best care for our patients, their families, communities, and each other.
SWHPN has also given me the opportunity to connect to so many people and organizations — many of whom are also members of the National Coalition for Hospice and Palliative Care. SWPHN is a proud Member of the Coalition and has recognized the benefits of interacting with the leaders of the other Members of the Coalition in order to share and advance our agenda.  We recognize the value of working collaboratively with the Coalition and its Members. We aim to strengthen those ties with other organizations as we move forward, maintaining our interdisciplinary spirit so we can carry our partners with us.
As the demand for hospice and palliative social workers continues to increase, SWHPN is a critical partner to help sustain that growth. I'm excited to help lead this fast-growing organization into its future, and provide its members the ability to grow both professionally and personally.
---
Contributor: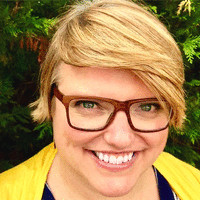 Allie Shukraft is the Co-Vice Chair and Chair-Elect for SWHPN and is on the Editorial Board of the Journal of Social Work in End-of-Life and Palliative Care. She has been a Pediatric Palliative Care Social Worker at Atrium Health's Levine Children's Hospital in Charlotte, NC for 11 years and loves to tweet about all things #HAPC and #PedPC from @Alifrumcally